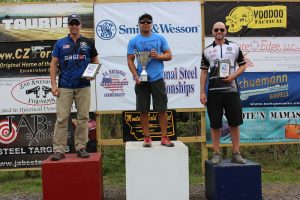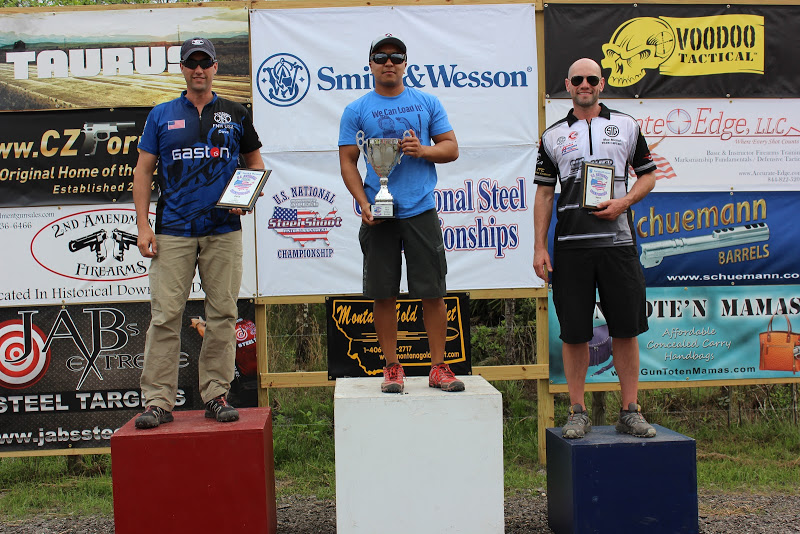 K.C. Eusebio Leads 2015 US National Steel Championship
Takes first place in three divisions
Woodstock, NY (April 2015) – RamRodz®, Inc. would like to congratulate K.C. Eusebio on his recent win in the 2015 US National Steel Championship. Eusebio surpassed the competition in three divisions, placing first in .22 Open Rimfire, Steel Master, and Overall Open Match Win with a time of 77.30.
RamRodz, Inc. is proud to support competitive shooters, sponsoring the IDPA Stock Service Pistol – SSP division of this years championship, held in New Smyna Beach, Florida on March 21-22.
The US National Steel Championship consists of eight stages, focusing on a shooters speed and skill. Required to hit four targets before a stop plate in each stage, hundreds of competitors aim for the fastest time in over fifteen divisions each year.
With caliber-specific, low-lint cotton heads, RamRodz Barrel and Breech Cleaners help keep your gun in peak competitive condition.[/vc_column_text][/vc_column]
[mk_image src="https://ramrodz.com/wp-content/uploads/2015/03/IMG_0230.jpg" image_width="350″ image_height="350″ crop="false" lightbox="false" frame_style="simple" target="_self" caption_location="inside-image" align="left" margin_bottom="40″]
[/vc_row]